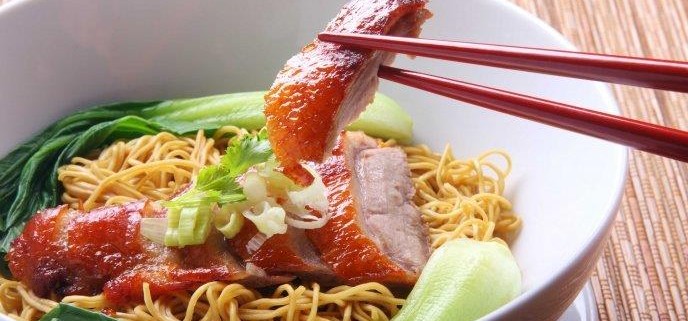 Restaurants drive growth in Oriental food consumption
The explosion in the number of Pan-Asian restaurants is driving the growth of Oriental food in the UK, according to a report published today to coincide with the start of Chinese New Year.
Commissioned by Oriental grocer Wing Yip, the Oriental Food Report is a comprehensive study of the growing influence of Chinese food and other South East Asian cuisines in the UK.
The report highlights that 94% of people have eaten Chinese food at home as a takeaway or in a restaurant, but very few ever dine out on Oriental cuisine in a pub.
The independent research was conducted through an online survey of over 3000 consumers and also includes commentary from some of the leading players in the Oriental food and restaurant sector, as well as input from Horizons and CGA Peach.
Restaurants, and particularly new openings in and around London, are driving consumption with 70-80% of those who eat Oriental cuisines, other than Chinese – where the takeaway sector remains a big player – doing so at a restaurant. With relatively few people cooking Oriental food at home, restaurants are critical to the success of the market and there are now more than 4000 Chinese, Thai and Japanese restaurants in the UK – an 18% growth in the last five years.
The latest data from Horizons backs up the research, highlighting that the number of Pan- Asian dishes listed by branded restaurants has also grown by 9% over the last three years.
Chinese dominates Oriental consumption Chinese food continues to dominate the favourite meal list with 87% of those who have tried any Oriental cuisines eating it nowadays. The most popular Oriental dish is Sweet and Sour Chicken with Thai Green Curry at number two and Sushi coming in at number four.
The report also highlights that consumer tastes are becoming ever-more adventurous with 39% choosing to eat Thai food and 20% Japanese – now the UK's third most popular Oriental cuisine.
Supporting this trend, Horizons says sushi is now the most commonly listed Pan-Asian dish on branded menus, representing one in four of all pan-Asian menu listings – up from 14% two years ago.
Travellers' choice With more people holidaying in South East Asia, the report also highlights that these consumers are motivated by the food and those who have visited the region are more likely to eat it back in the UK.
Brian Yip, managing director of Wing Yip UK Trading, said:  "This report highlights that consumers are becoming far more adventurous in their tastes and with the number of pan-Asian restaurants growing, including some exciting new concepts, the future looks bright for the sector.
Wing Yip's Oriental Food Report looks at some of the trends and behaviours driving the changes in the marketplace and includes:
Britain's most popular Oriental dishes
How often people eat out at Chinese restaurants
The growth of pan-Asian dishes on mainstream branded restaurant menus
The rising influence of Japanese food
The reasons why Oriental cuisines are so popular
The importance of London
How travel influences growing Oriental food consumption
The barriers to cooking Oriental food at home
https://www.hamiltonmayday.co.uk/wp-content/uploads/2016/02/2534_Delicious-Asian-food-HD-wallpaper.jpg
459
688
Simon Curtis
http://www.hamiltonmayday.co.uk/wp-content/uploads/2022/03/hamiltonmayday-300x91.png
Simon Curtis
2016-02-10 13:45:48
2016-02-10 13:45:48
Restaurants drive growth in Oriental food consumption